Marble Lotus Ring
---
larger view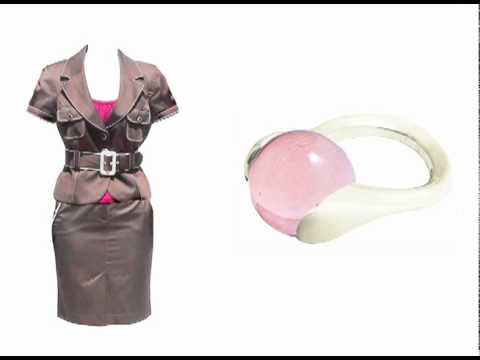 Click here
to tell us
why you
this product?
Marble Lotus Ring.$135.00
An interchangeable, sterling silver showstopper!
Have you lost your marbles? Find some new prettier ones! One ring plus multiple marbles allows you to have a new look with your accessories. It is so simple to change the marble to match your outfit!
Sterling Silver
Thicker shank so it holds its shape
Includes ring, marbles, gift box, polishing cloth, and instructions
Made in the USA
How To Change The Marble
Hold the marble in the middle of the silver ring and then pull it between the two prongs.
To remove it - push the marble back to the middle of the silver ring.
If you are changing marbles frequently you can renew the tension between the prongs by gently pinching* the sides of the ring together.
Please Note - You cannot lose the marble when it is in the ring. The design of the ring does not allow the marble to fall or pop out from the top - the marble can only be added or removed via the method above.
1. Choose Your Style

PeeWee - 12 mm - Includes 15 glass marble! The Pee Wee marbles look like the traditional playing marbles, but smaller, with plenty of swirls, cat's eyes, irridescent, opaque and clear marbles. You receive an assortment of fun colours and no two are the same. Includes - White, Blue, Clear, Black, Pink, Teal, Green, Royal Blue, Red, Turquoise.
Fancy - 14 mm - Includes 25 translucent and opaque colors! This is our best selling size, partially because the marbles are all so beautiful, and also because it is the most for your money! This size has all the elegance of the smaller sizes, lots of jewel toned color choices and is big enough to make a large splash of color. Includes - White, Blue, Clear, Black, Pink, Teal, Green, Royal Blue, Red, Turquoise, Grey, Yellow.
2. Choose Your Ring Size - Please use our ring sizing chart on the right to help you determine your ring size. If you order the incorrect size it is very easy to exchange this item. Just send us an email and we'll help make sure you get the right size.
Call 416.607.6766
E-mail Us
Shipping Information
Return Policy
Size Guides

CATCH THE WAVE
A Show Stopper Hit!
My friend loved her ring and the size was fine so she is keeping it. It was perfect b/c she was showing everyone mine at the party and I pulled out hers and said "show them your own!"....she was happy! I'm sure I will be ordering more...everyone wants one! ~ Melissa Pearson from www.icandysites.com Mississauga, ON
Joyous Holiday!
My Christmas was especially joyous this year because I unwrapped my awesome new Fancy Lotus Ring. ~ Janet ~ Toronto, ON
2 Hours of Marble Viewing!
My girlfriend loved the ring. I watched her for two hours while she tried on each marble. ~ Chris ~ Oshawa, ON
More Marbles
The current message (to my husband) is I want more marbles... ~ Laurie ~ Wyevale, ON
Love it!
I wear the ring everyday and get so many compliments! ~ Flo ~ Oakville, ON
Love Marbles!
We love the marble ring and pendant! ~ Micheal ~ Hull, MA
Great Gift
I purchased the lotus ring from Orangefish as a birthday gift for my daughter. Of anything I have ever given her I do believe this is an absolute favourite. She wears it all the time and really likes that she can coordinate the color of the marble with her outfits. At work she has received many compliments and questions about the ring - especially where did you get it? Thanks Orangefish and keep up the good work with providing such unique and beautiful items. ~ Lana ~ Port McNicoll, ON
Loving the Ring
My girlfriend loves this ring! ~ Randy Thomas from www.thatchannel.com ~ Toronto, ON
---
Related Products: