.Tillie Inspirational and Multifunctional Head/Bodywear
---
larger view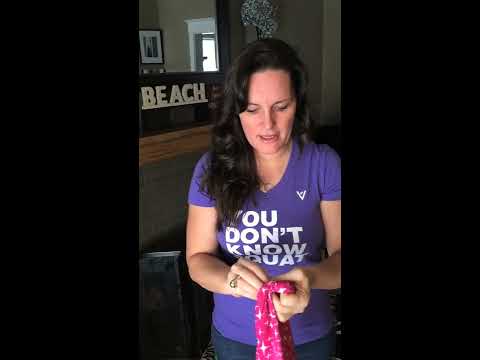 Click here
to tell us
why you
this product?
Tillie Inspirational and Multifunctional Head/Bodywear.$23.00
Wear Tillie 12 Different Ways, Perfect For All Of Life's Great Challenges And Adventures! Tillie represents every woman. A Tillie girl lifts. She hikes. She bikes. She skis. She camps. She climbs. She runs. She is STRONG.
Wear tillie as a headband, a beanie, a scarf, a mask, a tube top, a hood, a bandana, a wrist band or a scrunchie! Perfect for bad hair days, for workout days, for adventure days, for busy days, or for days when you need a little extra inspiration!
\t(il)-lee\ 1. Mighty in battle. Tillie knows life is hard but resolves to fight through it anyway. Tillie takes life as it comes and never backs down. Tillie is grateful and knows there's always something to be thankful for. Tillie knows nothing is impossible. Tillie is a creator and status quo breaker. Tillie will climb mountains. Tillie will move mountains. Tillie will beat the odds. Tillie knows nothing great is ever easy.
The Caroline "Live Your Dash"
You know Caroline. She's the one who knows life can be short. She jumps in the lake. She lives life. She encourages you to do it too.

The Colleen "You had the Power all along My Dear"
You know Colleen. She has a quiet strength you admire. She has her priorities in order. She knows what is really important in life. Unshakable Colleen.
The MaryAnn You know Mary Ann. Life hasn't been perfect. But she is better for it. She knows how to find a quiet place and a deep breath even on the busiest of days. She knows the power of mindfulness. She will never judge. She is a good listener. She is.
The Jo-Jo "She Believed She Could so She Did"
You know Jo-Jo. She was born with wings. And she uses them. Her spirit soars. She gets things done. She makes everything ok. She shines. She's not afraid to let you shine too.

The Mighty Girl
You are a mighty girl. You need to be reminded now and again like everyone else, but you are ok with that. You are alive and breathing and full of potential!!

The Vanessa "When Life Hands You Lemons Make a Gin and Tonic"
You know Vanessa. She is the one who always looks at the lighter side of life. She can always make you laugh. She is the one you want at all of your parties.
"I Got This"
You're a warrior. You've GOT this. Whatever it is that life throws at you. This one is great for men and women alike!
Made in Canada
Call 416.607.6766
E-mail Us
Shipping Information
Return Policy
Size Guides

---